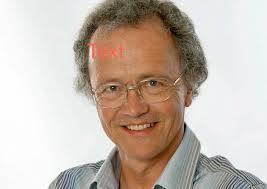 Stephen Varcoe 

 is an internationally known singer and teacher. He has made over 150 recordings as a baritone including repertoire from Bach, Handel and Purcell to Britten, Stravinsky and Schoenberg, working in particular with John Eliot Gardiner and Richard Hickcox.
His greatest love is the song repertoire, and he has recorded recitals of songs by Hahn, Chabrier, Fauré and Schubert with Graham Johnson, Finzi, Parry, and Stanford with Clifford Benson, Grainger with Penelope Thwaites, and Armstrong Gibbs with Roger Vignoles. 

Stephen's career has also incorporated a wide range of opera appearances abroad and in the U.K. including Haydn's L'Infedelta  Delusa, Peri's Euridice, Debussy's Fall of the House of Usher, Tavener's Mary of Egypt, Monteverdi's L'Orfeo and Britten's A Midsummer Night's Dream. ​

 Stephen now teaches repertoire and vocal coaching at the Royal College of Music and also teaches at Clare College and Robinson College Cambridge. Students will no doubt be familiar with his book Sing English Song; a guide to performance and repertoire. In 2009, he gained his PhD from York University on the Performance of Song.

Susie Allan 

studied as a Hadow Instrumental Scholar at Worcester College, Oxford, and specialized in Accompaniment at the Guildhall School of Music and Drama where she received the prizes of Accompanist of the Year and the Gerald Moore Award. She also received a Special Mention in the first Wigmore Hall International Song Competition and was later awarded a scholarship from the Geoffrey Parsons Memorial Fund. On leaving college she was a regular official accompanist for vocal masterclasses at the Britten-Pears School at Snape 
Susie is best-known for her work as a vocal accompanist and has partnered singers such as Roderick Williams, William Dazeley, Susan Gritton, Thomas Randle, Nathan Berg, Gwynne Hughes-Jones, Garry Magee and Stefan Loges. She has appeared at the Wigmore Hall with Catrin Wyn Davies, Roderick Williams and William Purefoy, amongst others; the Royal Opera House, Covent Garden with Tove Dahlberg, and St. Johns Smith Square. Abroad she has given recitals at the Theatre du Chatelet (Nathan Berg) and at the Aix-en-Provence Festival (William Dazeley). In Britain she has performed at many of the major recital venues and music clubs, and many festivals including Three Choirs, Covent Garden, Harrogate, Spitalfields, Aldeburgh, and Mananan.​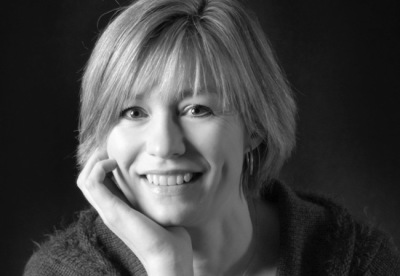 Susie has been collaborating regularly with Roderick Williams since Guildhall days. Amongst his extensive recordings is included an acclaimed disc of Ivor Gurney for which Susie provides the accompaniments. They have appeared many times together at the Three Choirs Festival, and performed together at Hereford this year, as well as Fishguard, Ryedale and Tardebigge Summer Festivals.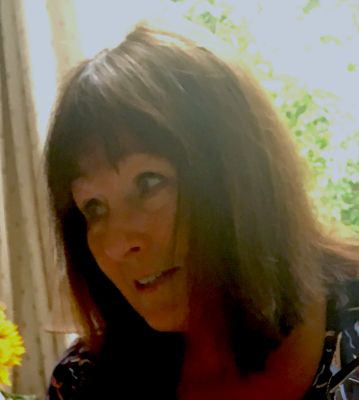 Angela Bostock 

won a Scholarship to the Royal Manchester College of Music at the age of 16 to study with Elsie Thurston, and later Joseph Ward. Whilst at college she was offered the understudy of Calisto (Cavalli) sung by Ileana Cotrubas, at Glyndebourne and made her debut performance there the following year as Prilepa in The Queen of Spades. 
After two years postgraduate study at the London Opera Centre, taking vocal lessons with Frederick Cox, she made her debut at the Royal Opera House in the role of Nella in Gianni Schicchi. She continued to sing at the ROH as a guest principal and also at English National Opera and Opera North, becoming a company principal at the Coliseum in 1979.

She has sung oratorio and recitals all over the UK and made recordings for EMI and Decca. She began teaching in 1985, and has since extended this to running vocal workshops both in speech and singing. She was invited to teach at the UEA in 2005. She lives in Colchester where she teaches privately.
Michael Pilkington 

MA (Cantab) FGSM, LRAM, LGSM taught full time at GSM&D for 30 years, where among many other things he ran the English and American Song Class.
Michael made four trips to the USA giving singers workshops in a number of universities there. He was conductor of the East Surrey Choral Society for 20 years. He edited many volumes of English song for Stainer & Bell and ABRSM.
He wrote five books of Guides to the Repertoire of English songs, edited some 20 volumes of choral works for Novello, including Elijah, Verdi's Requiem and Haydn's Creation, and provided new English translations for Brahms' German Requiem and Haydn's The Seasons.
For many years, he was  music reviewer for the AOTOS magazine. He has edited and printed the last three volumes of A Century of English Song, the series published by Thames Music.